A Weekend Workshop for Writers of All Disciplines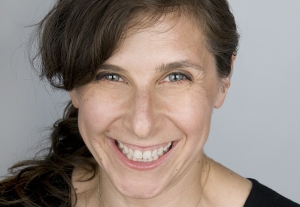 Saturday

, February 9th - Sunday, February 10th
1:00pm-4:00pm
$75 for each day
Package deal: $125 for the weekend
From Brooke:
Writers in Los Angeles face the unique challenge of writing in an "industry town." Many of us, myself included, look at Deadline, Facebook, The LA Times or New York Times before we sit down each day and actually get to work. We're writing for money or for the dream of earning more money-- and the baseline, why we started telling our stories in the first place, gets obscured. If you find yourself worrying about what's just sold rather than what you have to say-- or checking Facebook status updates instead of tuning into your characters and their idiosyncrasies-- this workshop is for you!
Spend the weekend rediscovering the joy of writing and creating multi-dimensional characters with playwright Brooke Berman. This two-day workshop is devoted to having fun while finding the authentic voice(s) of your characters and uncovering the story you most want to
tell. Saturday's workshop will focus on the joyful writing process and Sunday's on the creation of vivid, rich characters. Both days will rely on in-class writing exercises designed to drop you back into your authentic voice and subconscious mind. Brooke has been teaching these exercises (or variations on them) since 1998, and they're drawn from her work with theater-makers Maria Irene Fornes, Anne Bogart, Deb Margolin as well as writer Natalie Goldberg and others.
Devote 2013 to your creativity!
About Brooke Berman:
Brooke Berman is an award-winning playwright, screenwriter and memoirist whose work has been produced and developed at theaters including: Primary Stages, The Second Stage, Steppenwolf, The Play Company, Soho Rep, Williamstown Theater Festival, Naked Angels, MCC, WET, SPF, New Dramatists, New Georges, The Hourglass Group, The Bay Area Playwrights Foundation and the Eugene O'Neill Theater Center; and in London at The Royal Court and The National Theatre Studio. Plays include:

Hunting and Gathering (

Primary Stages); Smashing (The Play Company, The O'Neill); Until We Find Each Other (Steppenwolf, The O'Neill); The Triple Happiness (Second Stage), Sam and Lucy (SPF, Cleveland Playhouse), A Perfect Couple (WET), Out of the Water (Cape Cod Theater Project, ARS Nova), Casual Encounters (New Dramatists Creativity Fund) and others. Her plays are published by Broadway Play Publishing, Playscripts, Backstage Books and Smith & Kraus.
Brooke is the recipient of a Berilla Kerr Award, a Helen Merrill Award, two Francesca Primus Awards, two LeCompte du Nuoy awards and a commissioning grant from the National Foundation for Jewish Culture. She recently completed a seven-year residency at New Dramatists, where she served on the Board of Directors and developed countless plays. She has received support for her work from the MacDowell Colony and the Corporation of Yaddo and commissions from Arielle Tepper Productions and CTC in Minneapolis.
Brooke's short film All Saints Day, directed by Will Frears, won Best Narrative Short at the Savannah Film Festival and played at the Tribeca Film Festival in 2008. She has since written screenplays for Vox Films, Red Crown, Fugitive Films, and the Mark Gordon Company.
Her memoir No Place Like Home was published by Random House in 2010.
"Brooke is a perfect, nurturing, inspiring and open inspiration. She is a superb teacher and a loving complex thinker."
~Erin Cressida Wilson, writer, Professor and Director of Writing for Performance, UCSB
"Brooke Berman is an exceptional teacher. She has an innate ability to generously connect to her students and help them deepen and strengthen their writing. She creates a supportive environment where writers can truly grow. I highly recommend her workshops."
~Anne Garcia-Romero, playwright and theater professor, University of Notre Dame
"A terrific artist and a compassionate & patient instructor."
~Robert LuPone, Artistic Director, MCC Theater, New York, NY
"It is not axiomatic that a fine playwright make a fine teaching of playwriting, or any other kind of writing, for that matter. But Brooke brings the same sense of imagination, wonder and rigor to her work as a teacher as her writing so clearly manifests."
~Daniel Aukin, former Artistic Director, Soho Rep Theater
"Brooke Berman is a deeply generous and ardent teacher; her insightful attention to structure and construction along with her belief in writing-from-the-self creates an ideal learning environment for the unhindered exploration of the creative self."
~Lawrence Dial, Playwright, NYC
"Brooke is easily one of my favorite teachers, of anything, ever. When I first took her class I was completely unsure of myself, completely unsure of what I wanted, completely unsure of whether or not playwriting was something I could do. But she grounded me, showed me that writing is not so much an achievement as it is a practice--as something you grow and live with. Her classes are motivating, challenging, exciting, and inspiring. She encourages you to reach deeper, to use what you have and to open yourself up to what's ahead. Every day that I write I call on something she taught me, and I am terribly grateful to know her."
~Meghan Deans, Playwright, NYC
"Brooke Berman kicks your ass out of pure love for the craft."
~Holland Hamilton, Actress, Writer, Artist and Activist, NYC